Style tips every busy mama needs to know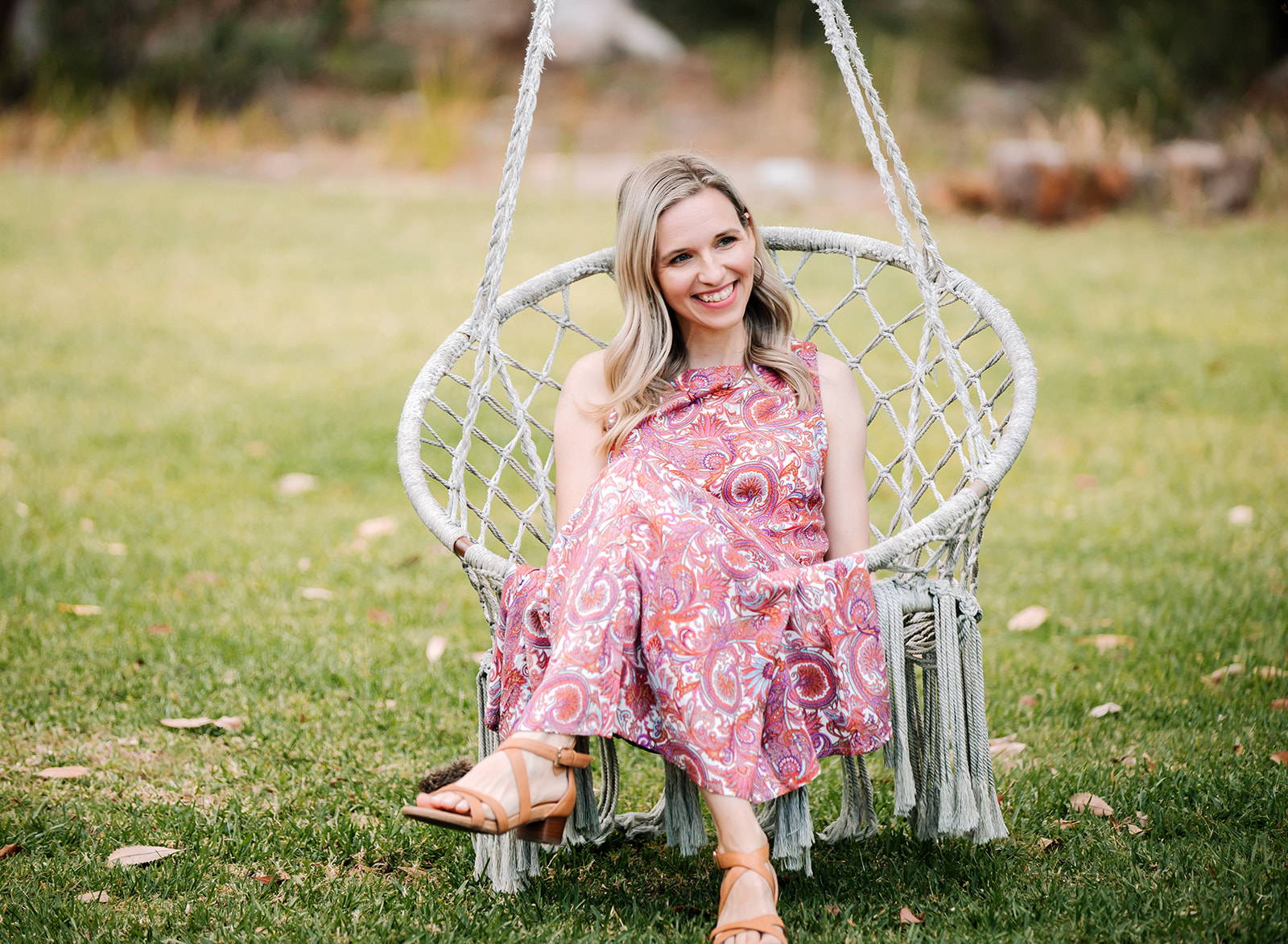 ---
Every Mama Must Have A Killer Pair Of Jeans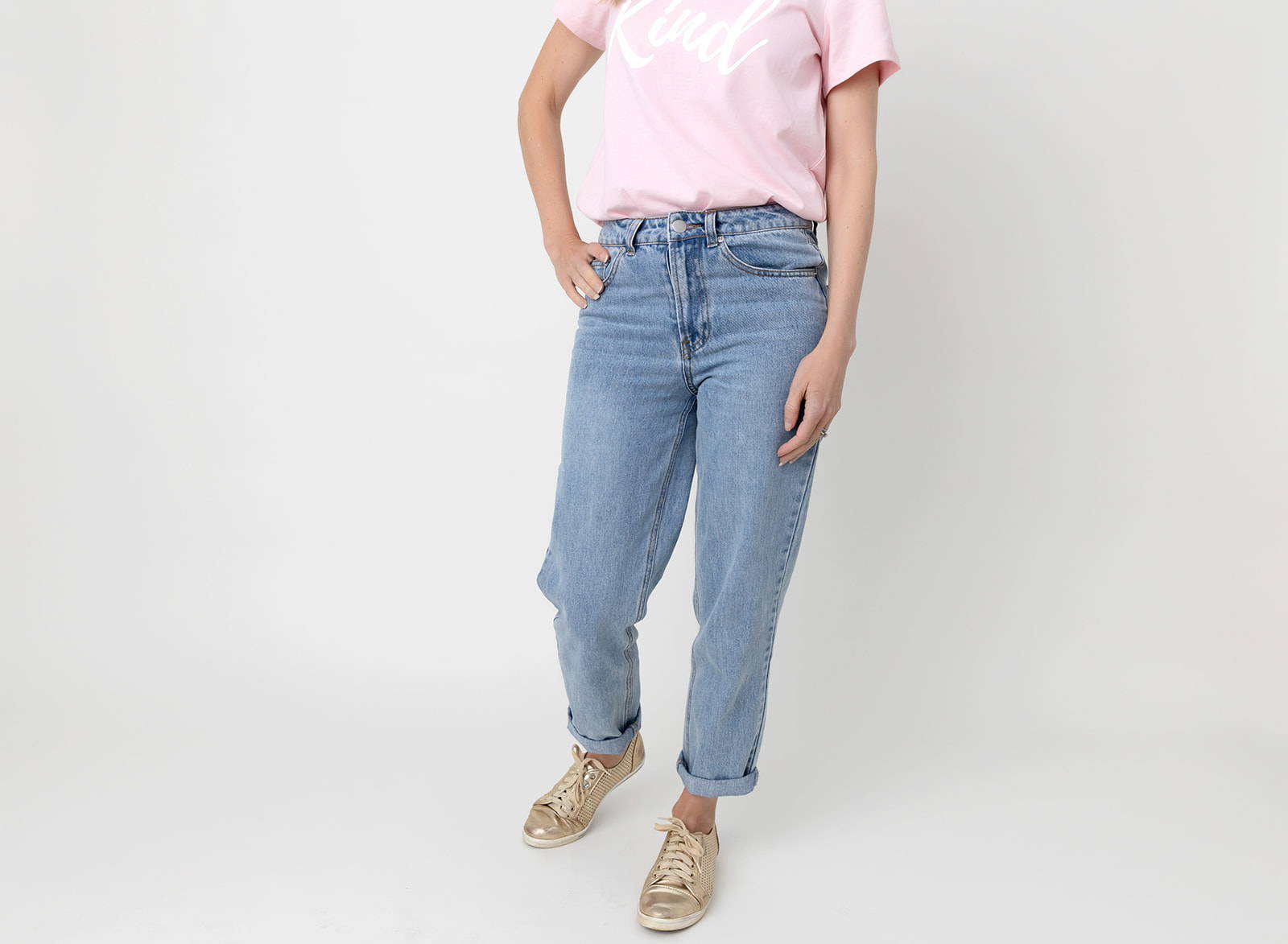 Every single mama on the go needs a great pair of jeans that really fit - and when I say fit, I mean in all the right places.
You want a pair of jeans that will fit on the waist & make your bottom look really good - some jeans even have like a bit of a lift in the bottom to, because we all know after pregnancy, they can all get a little bit wobbly!
Majority of mama's love a good high waisted jean. Not just because it helps hold in their mummy tummy but there are SO many different ways you can wear a pair of high waisted jeans. You can simply tuck a t-shirt into them and straightaway, you've defined your waist. You can wear a crop knit with them in winter and straightaway you have more definition.
A pair of high waisted jeans will make your legs look longer automatically - but, if you're on the shorter side, roll up the base of your jeans and show a little bit of skin and show your ankle, it helps break it up and makes your legs look longer.
So Tip #1, every mama should own a pair of high waisted jeans!
Bonus: How Do You Choose The Right Size Jean?
So, you want them a bit snug when you first buy them. You want them to be just that little bit hard to do up, to be that little bit firm - because they will give a bit of stretch.
Majority of jeans have elastin in them to give that bit of stretch, and so, I would actually suggest sometimes you even go down a size in order to get the right fit that you're looking for after a couple of wears.
In terms of washing a pair of jeans, wash them inside out, and then fold them flat fold them in half as though you're going to put them away and line the drum of your washing machine with them. Don't overfill the machine. That's what we would recommend to try and keep the shape.
After they've been washed, literally just hang them. If you found that they have overstretched, you can put them in the dryer, but don't put them on a hot setting. Just put them on that warm cycle for 10 minutes or so, just to contract that fabric just a little bit… and there you go, perfect fitting jeans every time.
Curate A Basic Collection To Mix & Match From
Being able to mix and match not only makes your wardrobe more economical, but it also means that you're constantly wearing the items that you have.
When I mention 'basics', I would include: a white t-shirt, denim jacket, a pair of black pants, some activewear tights (especially the high-waisted ones, because it helps give you a really beautiful shape), a pair of jeans and I would also include a statement jacket.
I have a hot pink jacket that I bought about 7 years ago - and I love it because I can put that on with a pair of jeans and a white tee or a white singlet and instantly, I've dressed my outfit up without even really having to do anything.
The other must have is a good fitting bra! You have to have a bra that fits you properly because otherwise you can't expect your clothes to sit as they should and look nice. A good fitting bra will help your clothes sit beautifully and give you the kind of shape you're after as well.
So, every mama needs a great basic collection, and then they can just add items into it for the change of seasons and they're good to go!
Denim Jacket For The Win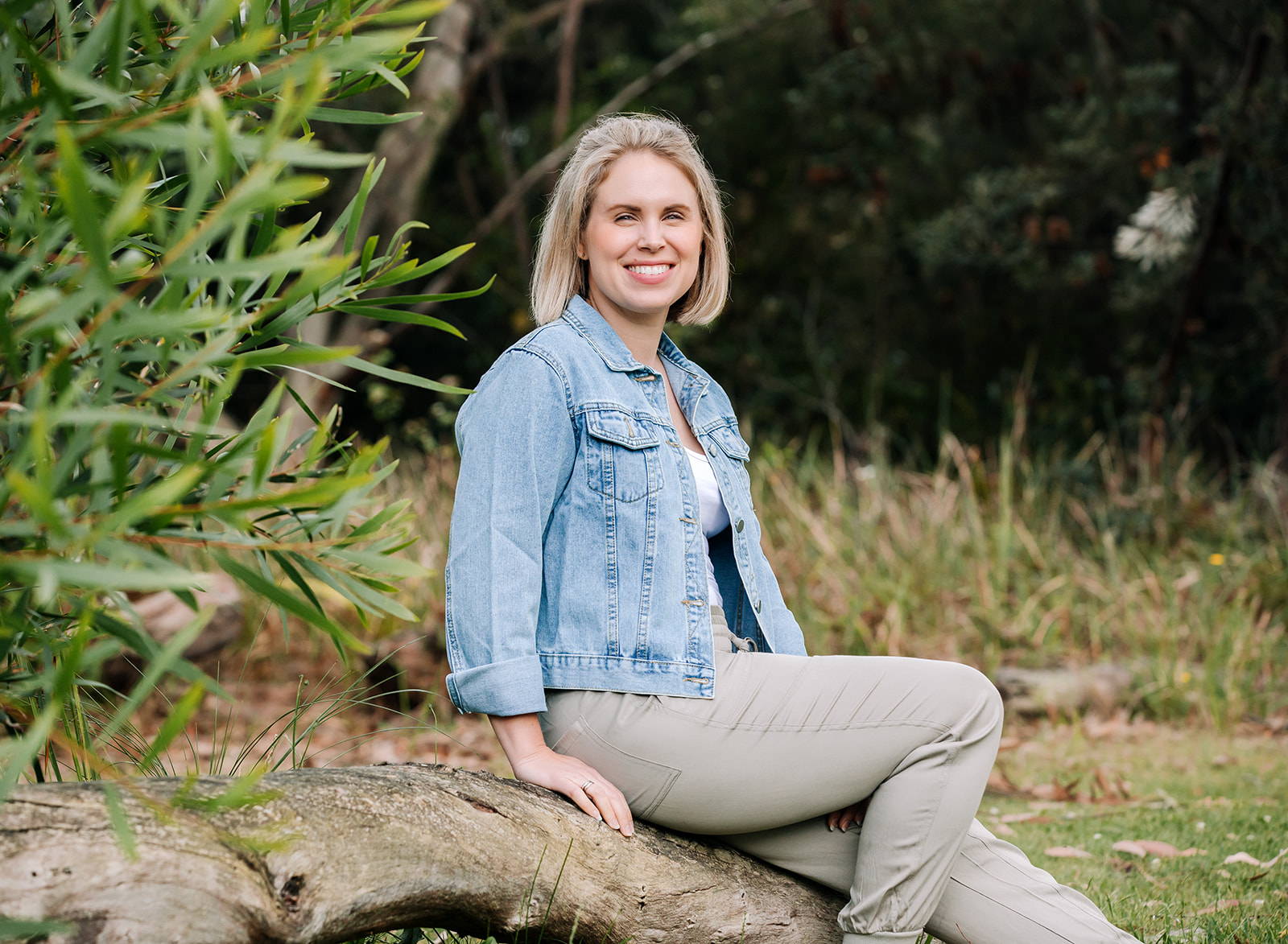 A denim jacket would be one of my absolute must-haves for all year round!
In my opinion, it's an essential item for every busy mama on the go. The one piece of advice here is that you want it to be a soft denim jacket, you don't want it to be one of those rigid ones that when you move in it, you feel like you're being really restricted.
My denim jacket generally stays in the car because I wear it so often - and it's one of those things that I can grab if I feel a bit chilly. I literally can just pop it on and it goes with almost everything. The other day, I had a little cotton white shift dress on and some sneakers - then I put the denim jacket over the top and I was good to go to the shops.
The other thing with the denim jacket, don't be afraid to mix denim on denim depending on the colour that you're wearing. If you're wearing a pair of white denim jeans, you can absolutely put a blue denim jacket with it. There would also be people who would wear blue denim on blue denim. If you're going to do that, you do need to break it up a little bit. So, I would suggest putting like a nice black tank or a white tank underneath it, keep it really, really simple with colours and then add a tan belt. Then if you put some tan heels or boots with it, and a handbag, it helps break it all up while creating a really nice outfit!
So, a denim jacket, is an absolute must have.
Take Time To Think About Styling Your Outfits
Ok, the simple thing that I love to do to add some style to what I'm wearing... use your accessories!
Basics are all about the outfit but accessories are all about the styling! For example, how you tuck your tee in - but then adding a belt to it. My favourite at the moment is a plaited tan belt - you can get skinny ones, thick ones - but adding a simple belt can really change up an outfit and look AMAZING with high waisted jeans too!
Another example of using accessories to style your outfit is if you're wearing a round neck line but you don't necessarily want the eye to be drawn up. By wearing a long necklace and create the look of a V on top of what you're already wearing. So, then it helps draw the eye back down as well.
You can create shape with how you're wearing your accessories - you just need to experiment.
And lastly, my favourite accessories are scarves. Scarves are so beautiful and can be used to add a pop of colour. That's where your basics and your jeans come in - if you add in a scarf, you can change up your outfit and make it look super stylish!
Every Mama Needs A 5 Minute Makeup Routine
Having a five-minute makeup routine up your sleeve is so important and it doesn't have to be anything major.
You literally needs just 3 items - a mascara, a concealer and a lip gloss or lipstick. I would recommend popping some concealer under your eyes, then taking the rest of it over your eye (that helps brighten your eyes and takes away some of the bags that you got from lack of sleep!).
Swipe on some mascara because that helps open the eyes out and make you look more awake - and then if you take your lipstick, put a little bit on your lips and then swipe a bit over your cheeks and you've instantly got blush… and that literally will take you about 2-3 minutes.
As long as you know your routine, you can get in there and get it done almost with your eyes shut, while your kids are asking you: where's my uniform, what's for breakfast, I can't find this for school, I'm running late… A quick spray of dry shampoo, and you're good to go.
I think there's nothing better than looking in the mirror and thinking I actually look really good today.
My tagline is feel beautiful every day. It's about the feeling - it's actually not about how you look, it's about how it makes you feel!
---